Asia's first women's only trauma-informed addiction programme.
Designed by women, run by women and for women like you.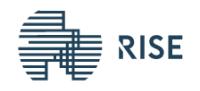 We Welcome You to RISE
at The Cabin Chiang Mai.
Based on the Women's Integrated Treatment model by
Dr Stephanie Covington combined with The Cabin's recovery zone models, our treatment approach utilises DBT, EMDR, TRE, ACT, creative arts and Eastern wellness practices informed by a deep understanding of addiction and trauma. This 10-week, gender-responsive programme reflects the experience of being a woman throughout all aspects of the client's recovery journey.
Rise. Women. Everywhere.
#BeMoreMe
Our therapeutic community village houses up to 38 women in a safe, secure and single-sex environment.
Here, clients are supported by a continuing care team,
family therapist and all-female, onsite nurses' station.

alcohol, drugs, prescription medications, nicotine

gambling, gaming, work,
social media, exercise

Mood, personality, attachment disorders



We are dedicated to trauma-informed addiction treatment.
Please let us know if you would like to find out more about our new women's programme, RISE, by leaving us your details in this form or call us directly on +66 52 080 720.
#BeMoreMe
Secure and confidential
We do not share your information.
Copyright © The Cabin Chiang Mai 2019